Ready to ship today, Delivery time appr. 6-8 workdays
The all-rounder comes with two frequency levels, 50 Hz and 100 Hz, and is able to send vibrations deep into the tissue. The folding extension handle is designed for maximum ease of use.
Scope of delivery
NOVAFON pro

,

disk attachment

,

ball attachment

,
Product features
Penetration depth 6 cm
Level I — 100 vibrations per second (Hertz)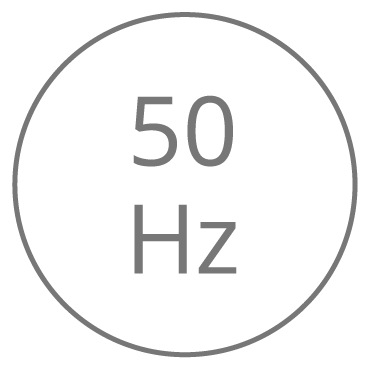 Level II — 50 vibrations per second (Hertz)
On the whole body
Comprehensive spectrum of application and extension handle
FAQ
What is the difference between the various types of device?
These differences are best seen in a side-by-side comparison.
Is this device suitable for my area of expertise or my problem?
You will be given a direct recommendation under "Therapy" for a particular device depending on the area that you wish to treat. Massages do not replace a doctors or other professional opinion or therapy but it may shorten your path to relieve.
How do I clean the device housing and attachments?
For cleaning, disconnect the device from the power circuit. Clean the housing and attachments using a clean cloth dampened with clear water or a mild soapy solution. As a general rule, NOVAFON recommends alcohol-free disinfectants that are suitable for use on sensitive surfaces, if necessary, dry off with a soft cloth.
Which settings does the device have, and what are they used for?
There is a black control knob at the top of the device for controlling vibration intensity. The toggle switch sets the frequency: Setting 1: 100 Hz; Setting 2: 50 Hz.
My NOVAFON gets very hot at the front. What should I do? And how long should a treatment take?
The therapeutic application should not exceed a maximum of two 20-minute treatment units per day. Please note that the NOVAFON must be switched off for 15 minutes after using it for 20 minutes in order to avoid overheating. When applied to sensitive areas (e.g. face, neck, head) or very painful body parts, the duration of application duration should be reduced and adjusted to accommodate individual requirements.
When must I not use the device?
Treatments with the NOVAFON sound wave device are not permitted:
· on open wounds / eczema (in the body region to be treated)
· if you suffer from arteriosclerosis (in the body region to be treated)
· if you currently suffer from epilepsy
· during pregnancy
· if you have implants (in the body region to be treated)
· if you have a pacemaker
· if you suffer from thrombosis (in the body region to be treated)
· if you have a brain pacemaker
· if you suffer from cardiac arrhythmias
· if you have a tumour

Side effects: Please note that in rare cases the following side effects may occur:
· Increased pain / unpleasant sensation
· Nausea / dizziness
· Skin irritation
· Reflex / involuntary muscle contractions
Please discontinue the treatment immediately, if you experience any of these side effects. Please note that slight reddening and warming is not a cause for concern. This is a desired effect of local vibration therapy, which is caused by the increased blood flow.